Chief Femi Fani-Kayode has shared a photo of a beautiful lady on his official Twitter handle, calling her sweet names and this has generated a lot of reactions from his followers and many Nigerians. They have been calling him names and singing his praise for having a good eye for the ladies.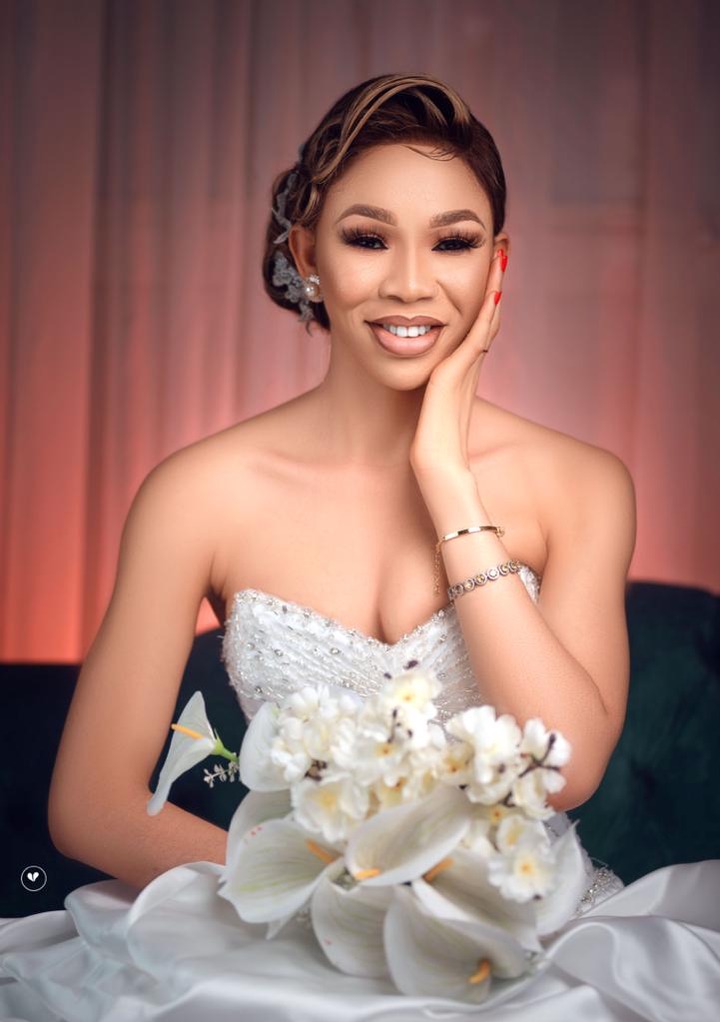 The reason the photo he posted is garnering so much attention is that he has had about three different marriages and the last one which is the most recent was in the year 2014. He got married to a beauty pageant queen but is currently not living with him any longer.
The 60-years old politician has been sharing pictures of beautiful ladies on his Twitter handle, the unique thing about all the ladies' photos he shares is that they are all light-skinned. His recent wife, Precious Chikwendu is also a light-skinned lady.
Being a former minister of aviation and a politician has made him very popular, with more than a million followers on Twitter, he is also a poet, an essayist, and a lawyer. Many people have been reacting differently to the latest photo he shared. And the caption with which he wrote on it.
Here is the post and the caption;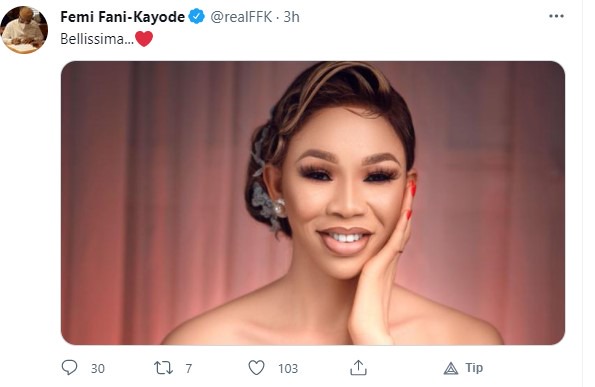 And here is the complete photo of the beautiful lady. It has people saying a lot of things, they wonder if she is his new lady or if he is just admiring her beauty.
Here are some of the reactions the photo has been getting, I will be sharing only selected parts of the reactions as some are against the policy of this platform, but you can always get the full reaction from his official Twitter page;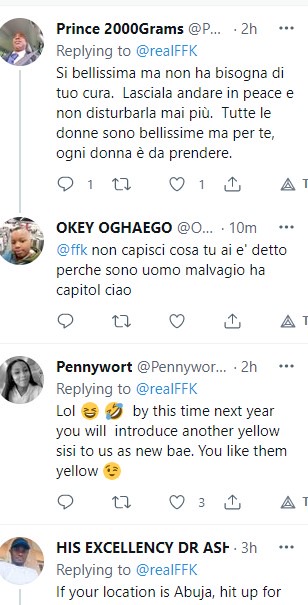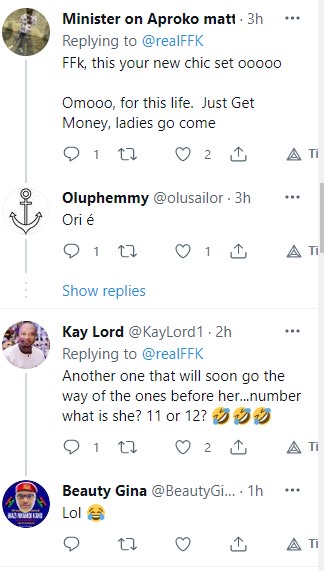 It is obvious that his followers now see him as the ladies' man. And they have also taken it that he easily falls for light-skinned ladies. What do you think of this photo and its caption, you think FFK is up to something?