Chief Femi Fani-Kayode has shown his support for Big Brother Naija housemate Jackie B, whose mother is a former Nigerian senator in the north. FFK declared his support for and endorse her a few hours ago via his official Twitter handle.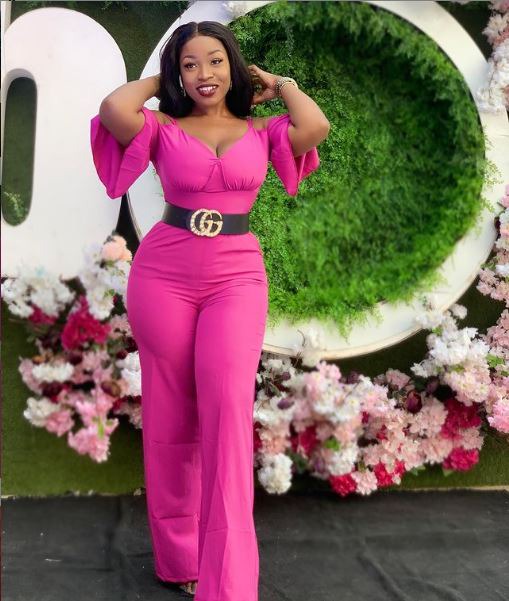 The 60-year-old politician, essayist, and lawyer shared this on his verified Twitter page alongside a video of Jackie B from the house, talking about herself and answering questions from the host. The post has gotten a lot of reactions from Nigerians.
Some people blasted FFK for speaking up for the show and a contestant, instead of talking about the many difficult situations Nigerians are going through. Others are surprised that FFK actually does watch the Big Brother Naija show.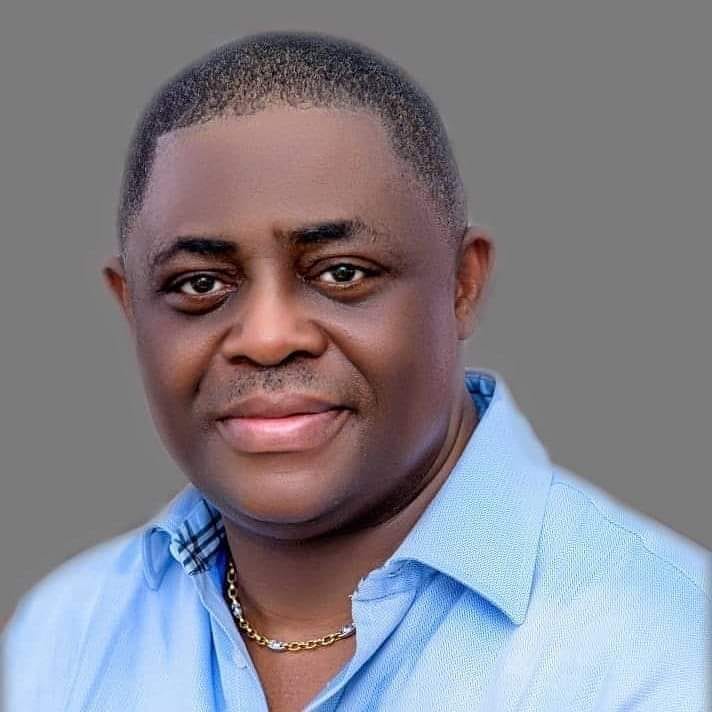 Femi Fani-Kayode did not only endorse the housemate, but he also confirmed the rumors and speculations that she is the daughter of a former senator in Adamawa state, Nigeria, Senator Grace Bent. He said that Jacki is the daughter of his friend and sister Grace Bent.
Here is his Tweet and what he said about Jacki B and Grace Bent, he said;
"I fully endorse Jackie B who is the daughter of my dearest sister and friend Senator Grace Bent! Please vote for her!"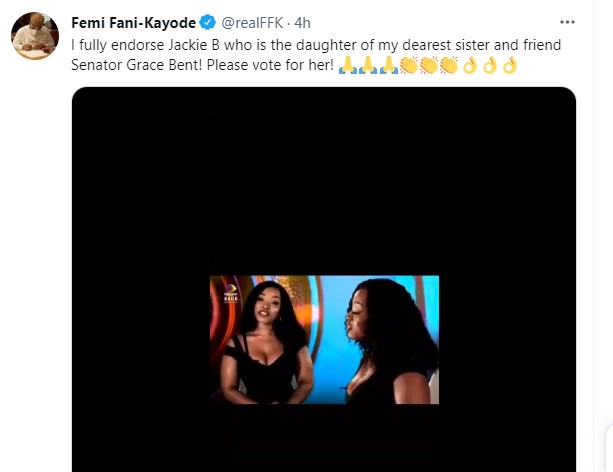 At least this tweet settles the fight between fans arguing whether Jackie B is the daughter of a senator or not. Now we know better, but the reactions have not been easy on FFK.
He literally begged Nigerians to vote for the daughter of a senator. He did not only say please but used emojis to demonstrate that he was actually begging for her sake. Do you think he should have kept quiet about the show and spoken up about the current situation of Nigeria?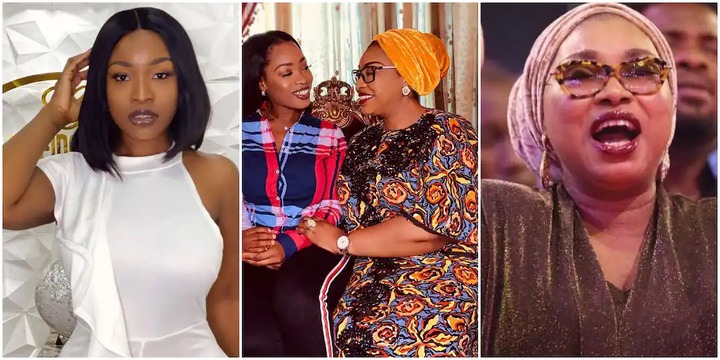 Jackie B is a 29-years-old wedding and event planner who has a son. She is of course from a well-to-do family seeing that she is the daughter of a senator.