The Big Brother Naija reality Tv show season six is still on its first week and it is garnering millions of viewers and supporters already. Prominent Nigerians are also beginning to make their picks and selections from their housemates.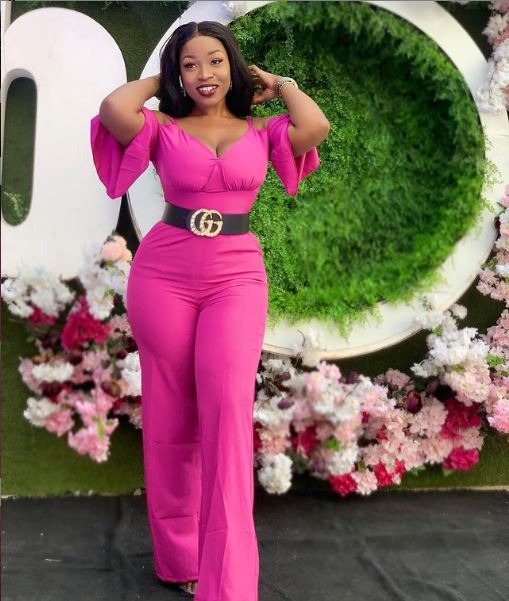 Among those making picks and endorse is Chief Femi Fani-Kayode who a few hours ago endorsed the daughter of a Senator, who is also a housemate in the Big brother Naija reality tv show season six.
Femi Fani-Kayode in a Tweet a few hours ago stated that he fully endorses Jackie B and pleaded with every one of his followers to vote for her. He also added that she is the daughter of a former senator is also his friend and sister.
Nigerians are not taking it well with him, many are angry that such a prominent man does not only support the show but makes endorsement and beg his followers to vote for a contestant. Some went as far as recalling when FFK insulted and shamed those who watched and supported the previous season of the show.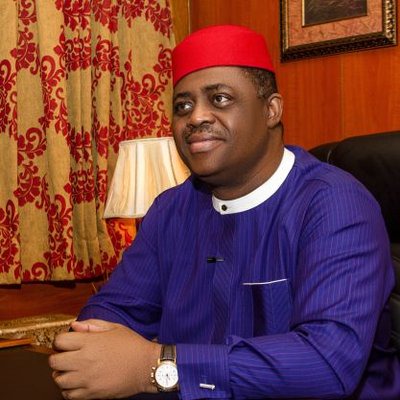 Here is what Femi Fani-Kayode posted about BBNaija contestant Jackie B and her mother Senator Grace Bent that has been causing reactions on Twitter, he said;
"I fully endorse Jackie B who is the daughter of my dearest sister and friend Senator Grace Bent! Please vote for her!"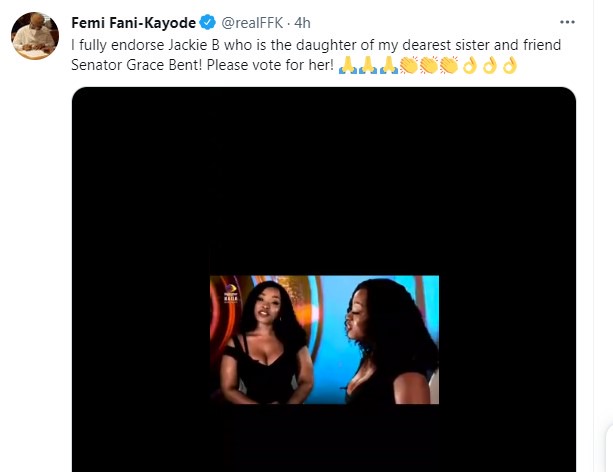 Here are some of the reactions that he has been getting for making such a post, many are not happy with him, and here are selected comments from his Tweet, they said;
"Nigeria is in turmoil and blood is spreading everywhere. Needs to be fixed before all these BBNaija of a THING. It's a shame for my brother to engage in it during this period of blood terroristic activities by the Buhari regime.
"Of all the insecurities in Nigeria, incarcerations, marginalization, and banditry you still have the mind to be promoting this useless show to the masses that you even contributed to their poverty. Only a bloody revolution can save Nigeria.
"You are now watching big brother Naija. I remembered you calling those that are watching the last season names when a Malian 26 years old did a coup against the corrupt regime of the Malian government. Now your friend's daughter is there. Oh sorry for you! heir antecedents (Nigeria politicians)." And so many others.
Below are some screenshots of the reactions to the Tweet Femi Fani-Kayode made a few hours ago, supporting Jackie B and the BBNaija show;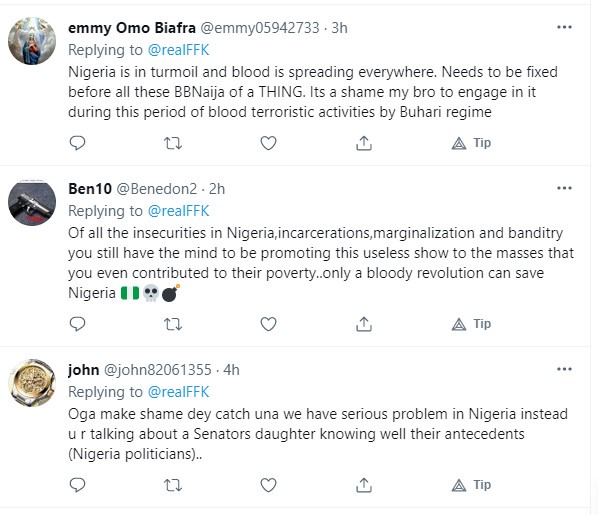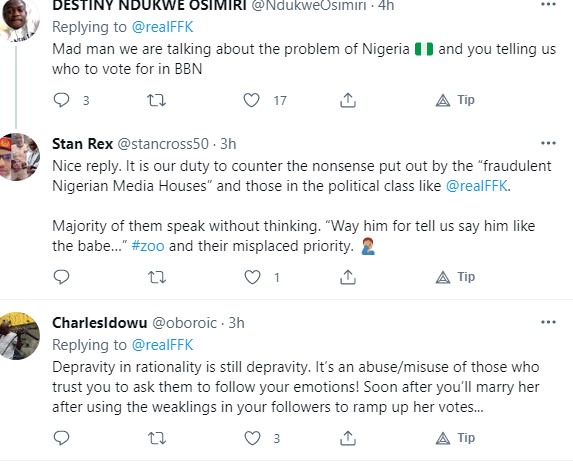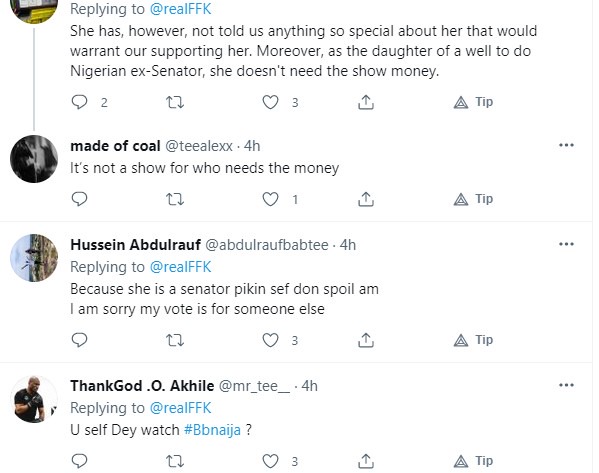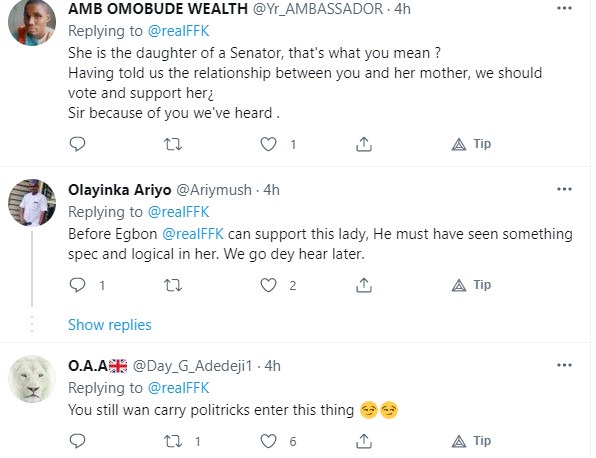 What do you make of the comments and reactions? Are they on point or they are just overreacting?