Nnamdi Kanu, the leader of the indigenous people of Biafra, IPOB, has revealed the registration number of the helicopter caught supplying arms to Fulani Herdsmen yesterday.
Recall the video that was trending yesterday where a helicopter was caught supplying arms to Fulani Herdsmen yesterday, many people have been reacting differently to the color and numbers written on the helicopter.
But a few minutes ago, Nnamdi Kanu zoomed in on the helicopter and reveals the number written on the helicopter, the registration number according to Nnamdi Kanu's findings belongs to the Nigerian Maritime Administration.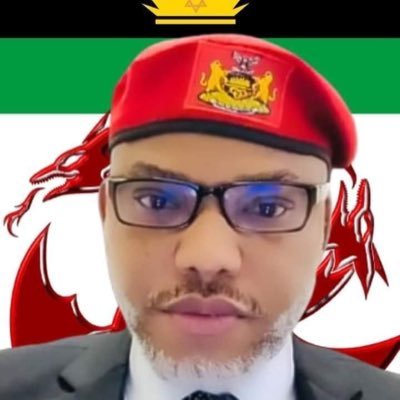 It is compulsory for every helicopter, jet, and plane to have a registration number else flying would become difficult as authorities would stop them from flying, so therefore most helicopters have registration numbers assigned to them in case it is spotted somewhere or involved in a crime.
The registration number on the helicopter according to Nnamdi Kanu is NN313, and according to him, it belongs to NIMASA, which simply means Nigerian Maritime Administration and Security Agency.
Nnamdi Kanu concluded his revelation by stating that it has no business in the forest, there were no airstrikes of any kind, no report of attacks or whatsoever, why them was the helicopter in the forest and supplying arms to Fulani Herdsmen.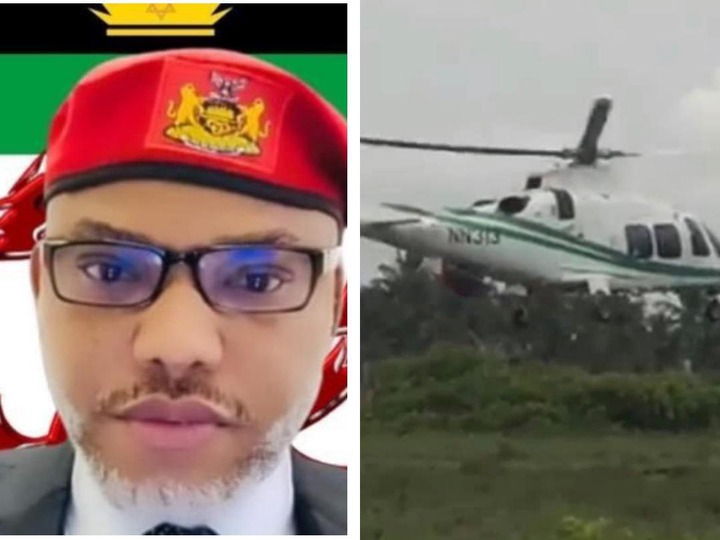 Here is the Tweet Nnamdi Kanu made a few minutes ago;
"The Helicopter caught in a video yesterday supplying arms to Fulani terrorists is an Agusta Westland 109 with registration NN313 belonging to NIMASA (Nigerian Maritime Administration & Security Agency). It has no business landing in a forest."

He also shared screenshots of the registration number on the body of the helicopter, the news headline that some Fulani Herdsmen revealed that a white helicopter supplies them weapons, and the one that spoke about helicopter dropping arms for bandits in Benue, Borno and Taraba state;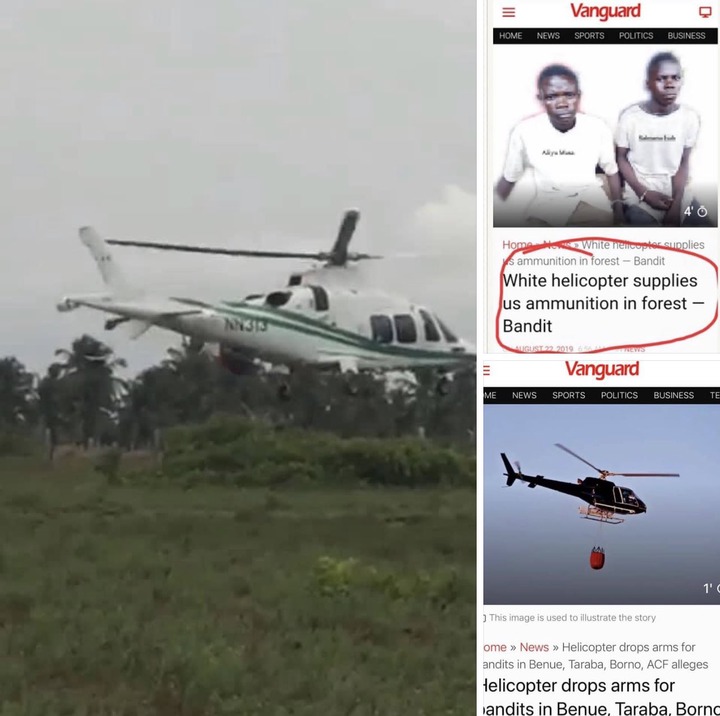 Recall also that a report like this was made by vanguard in March, about helicopters supplying arms for bandits I'm Benue, Taraba, and Borno states, here is a screenshot of the report from March;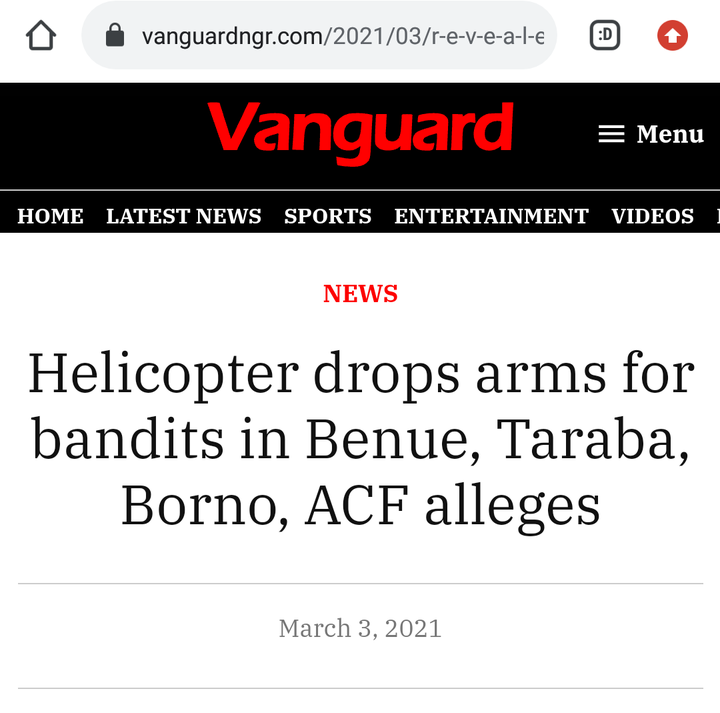 Yesterday's video shows this registration number NN313 as revealed by Nnamdi Kanu, it was shared a few minutes ago and we await the reactions of both the presidency and NIMASA.